Rubber Sheet Industrial in Pakistan
Ali Enterprises are the best supplier of Rubber sheet and Provide a wide range of industrial sheet rubber products, from basic commercial compounds to high-tech sheets to strict specifications. All industrial sheet rubber products are available in rolls, shingles, and plates upon request.

Ali Enterprises can also produce custom rubber compounds that meet specific customer needs. The rubber sheet is made of natural rubber or synthetic rubber.

Synthetic rubber has been carefully designed and has very special qualities, making it an ideal choice for various industrial applications. Learn more about which type of rubber is best for which application below, and use the comparison chart to find a rubber sheet to suit your needs.
Styrene Butadiene Rubber (SBR)
SBR is an excellent general purpose rubber suitable for a wide range of applications. Its characteristics are similar to natural rubber, but it is more resistant to wear, abrasion and water. It is a low cost material, very suitable for the manufacture of waterproof rubber gaskets, seals and pipes. It has good heat resistance and heat resistance, and is resistant to dilute chemicals; however, it is not recommended to use SBR in applications involving strong acids, oils, greases, greases, and ozone. To improve tensile and tear strength, SBR with embedded fabric reinforcement can be used.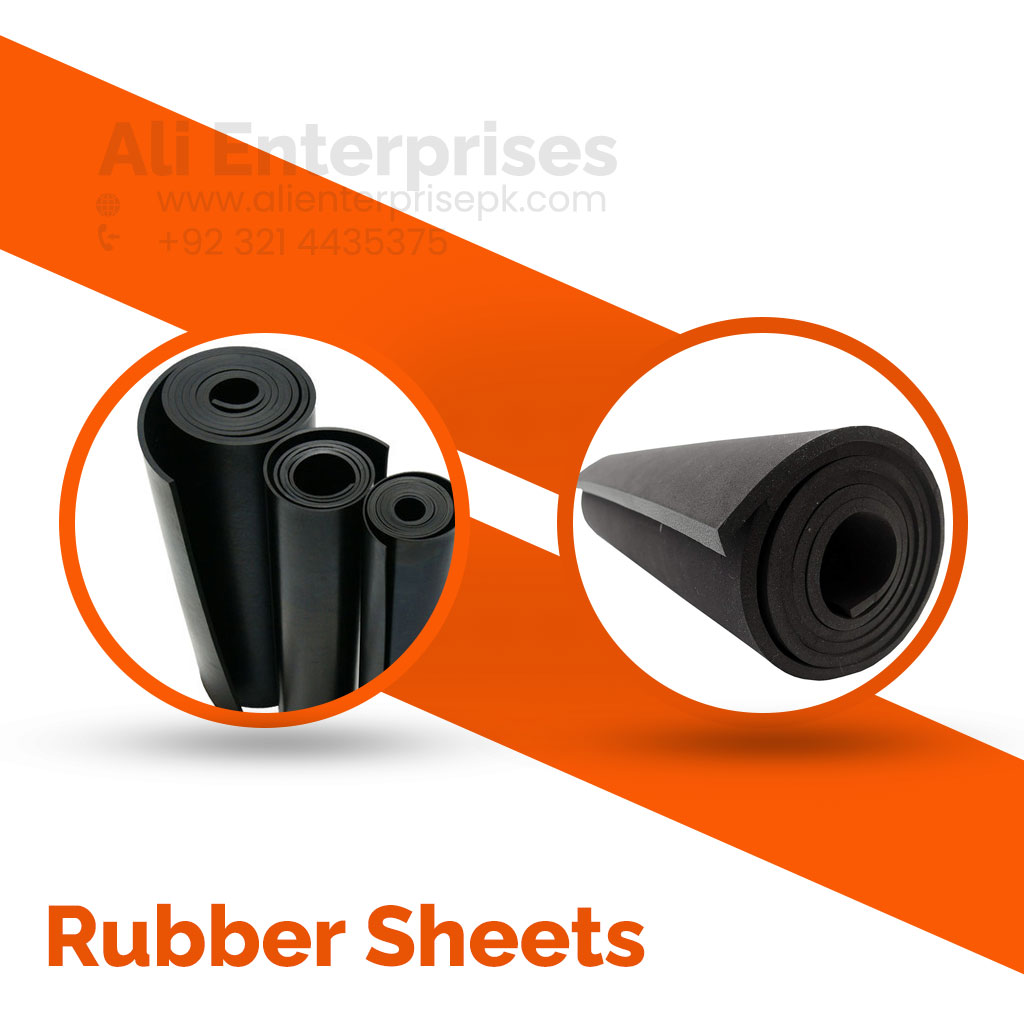 EPDM Rubber Sheet

Ethylene propylene diene monomer (EPDM) is a rubber that provides excellent resistance to ozone, antioxidants, and severe weather conditions. These characteristics make it an ideal choice for general outdoor use and environmental exposure applications. It will not crack or change color when exposed to ultraviolet light or ozone, and is very suitable for a wide range of applications, including: waterproofing, insulation, roof sealing, and cable splicing. It is also very popular for gaskets and seals in industrial environments.
Nitrile Rubber (NBR)

Nitrile rubber is one of the most widely used synthetic rubbers in the world. It has excellent resistance to oils, fuels, petroleum and most solvents, making it ideal for areas where natural and synthetic oils and fats are present. In addition, it also provides effective wear resistance, heat resistance, water resistance and gas resistance. Nitrile rubber is a versatile material due to its strong strength, which makes it a popular solution in the oil and gas industry, food processing, and automotive sectors. Possible applications include gaskets, seals and gaskets.
Chloroprene Rubber (Neoprene Rubber)

Neoprene rubber, also known as chloroprene rubber, is a versatile all-arounder with a nice mix of qualities. Mineral oils, greases, dilute acids, and alkalis are all resistant to it. Neoprene is ideal for outdoor use due to its excellent ageing and weathering qualities. While neoprene is commonly used in industrial seals, hoses, and gaskets, it is also widely utilised in cosmetology.
Chloroprene Rubber (Neoprene Rubber)

Rubber plants produce latex, which is used to make natural rubber. It's incredibly flexible and tough, with great tear strength and resilience, but it shouldn't be subjected to oils, solvents, or ozone. Shock mounts, gaskets, seals, hoses, and tubing are all examples of applications. It is also suited for use as shotblast protective screening due to its great resistance to abrasion and wear.
POTENTIAL APPLICATIONS
Heavy machinery mounting pads
Thick gaskets
Durable wear strips
Construction industries
Padding, skirting & cushioning