Rubber Sheet Supplier in Lahore Pakistan
We are the suppllier of the best Rubber sheets for industrial usage with wide range of rubber products and Industrial rubber parts. We have all rubber sheet in rolls, Ali Enterprises producing custom rubber compounds for our customers rubber parts requirements. Ruuber sheets are made with Natural rubber and synthetic rubber. The Design of synthetic rubber for special qualities for various industry Applications. Ali Enterprises are the importer for trading of Rubber sheets in Pakistan. We claim that we can provider of best quality rubbers sheets in Pakistan. We have earned the reputation for manufacturing innovative rubber products in the following material EPDM, NEOPRENE, NBR, SBR, SILICONE, VITON, LATEX,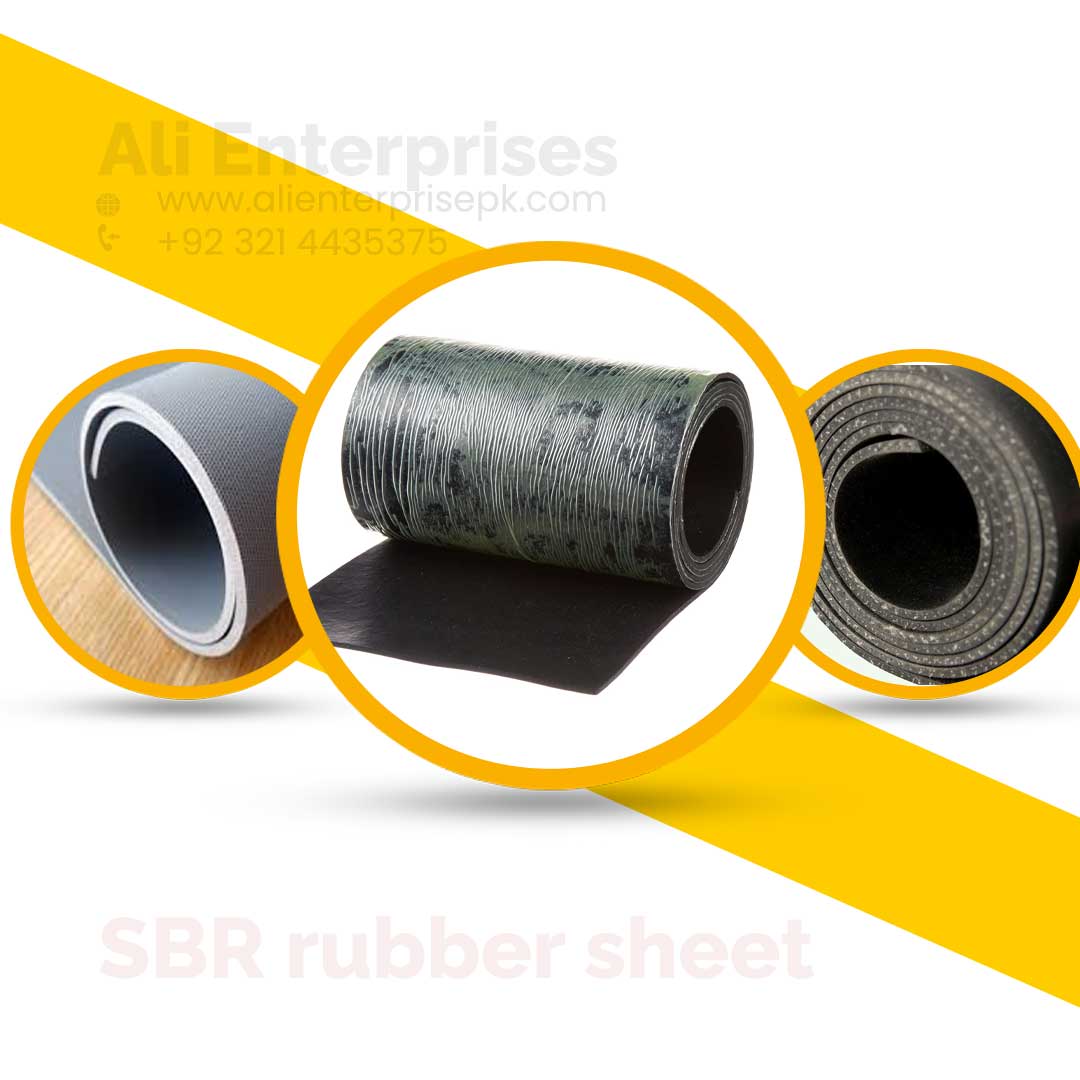 SBR rubber sheet
SBR rubber sheet is 70 Shore A and has a smooth finish
SBR (styrene butadiene rubber) is a synthetic rubber that provides good abrasion resistance
SBR Rubber provides good abrasion resistance
SBR rubber sheet is 70 Shore A and has a smooth finish
SBR blended Rubber sheet is a good gasket material due to excellent physical properties.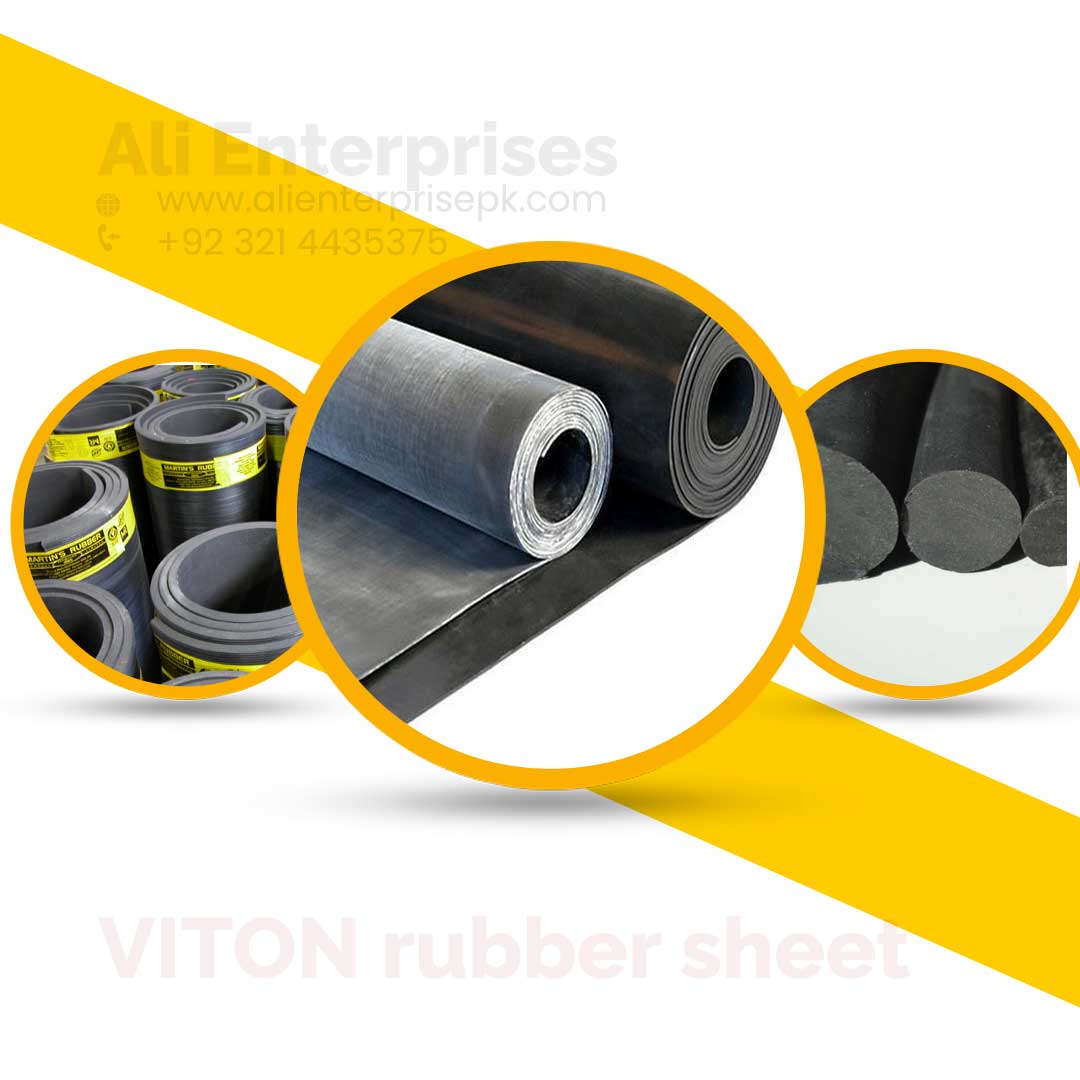 Nitrile Rubber Sheet
Nitrile rubber — also known as acrylonitrile butadiene rubber
NBR, or Buna-N — is a synthetically produced, petroleum-based rubber ideal for seals
High grade pure NBR
Black Nitrile rubber 40° shore
A material to British Standard BS2751 BA40
Product Detail
Silicone Rubber Sheet in Lahore, Pakistan only presented by our business enterprise is well-liked for extremely good chemical, electric and mechanical houses as it's far manufactured by using domain specialists with high-grade silicon rubber at appropriated temperature with modern vulcanization technique by means of the following industry laid first-rate norms. This is a risk of steam, UV, warmth, and ozone. However, it has outstanding resistance to oil & water. Last however not least, the presented Silicone Rubber Sheet comes in varied specifications like thickness, shades, widths and prices to pick from.