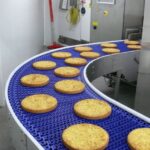 What is Food Grade Conveyor Belt
March 14, 2023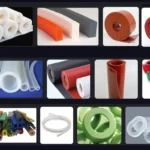 The Versatility of Silicone Rubber: Applications and Advantages
October 18, 2023
In the dynamic world of construction, where time is of the essence, every component of your equipment matters. One such unsung hero in the construction domain is the Concret Pump Piston Ramp. Let's delve into the details of this crucial rubber product that's changing the game of concrete pumping.
What is the Concret Pump Piston Ramp?
The Concret Pump Piston Ramp, often referred to as a piston wear plate or a wear ring, is a vital part of concrete pump machinery. Made from high-quality industrial rubber, it serves a pivotal role in ensuring the smooth operation of concrete pumps.
Key Benefits of the Concret Pump Piston Ramp:
Durability: Constructed from robust industrial rubber, the piston ramp can endure the demanding environment of construction sites, offering a prolonged lifespan.
Enhanced Efficiency: Thanks to its ingenious design and rubber composition, this ramp significantly boosts the efficiency of concrete pumping. It can help save both time and valuable resources.
Versatility: This adaptable component is compatible with a wide range of concrete pumps, making it suitable for construction projects of varying scales.
Low Maintenance: The Concret Pump Piston Ramp requires minimal maintenance, minimizing downtime and associated costs.

Applications in Concrete Pumping
The Concret Pump Piston Ramp is instrumental in various aspects of concrete pumping, including:
Sealing: It plays a critical role in sealing the piston and cylinder, preventing concrete from leaking back into the hopper.
Reduction of Friction: By reducing friction between the piston and the cylinder, it helps maintain the efficiency of the pumping process.
Protection: This rubber component safeguards the piston and cylinder from wear and tear, increasing their longevity.
Enhanced Pumping Performance: Ultimately, the Concret Pump Piston Ramp contributes to an overall improvement in pumping performance and output.
Incorporating the Concret Pump Piston Ramp into your construction projects can lead to enhanced productivity and reduced operational costs, making it a valuable investment.
Conclusion
The Concret Pump Piston Ramp may not be the most conspicuous part of a concrete pump, but its significance in ensuring the efficiency and longevity of these machines cannot be overstated. If you're involved in the construction industry, consider integrating this remarkable rubber product into your equipment for smoother and more cost-effective concrete pumping operations. Your projects will thank you for it!
Remember, innovation and quality components like the Concret Pump Piston Ramp are key to staying ahead in the competitive world of construction. So, make sure to utilize this game-changer in your next project for improved efficiency and reliability.