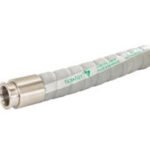 UHMW EPDM Food Suction & Discharge Hose Novaflex 6433
February 3, 2022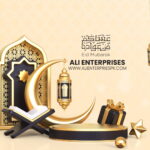 Eid Greeting 2022
April 29, 2022
PRODUCT DESCRIPTION
FEP Chemical Transfer Hose Novaflex 4600
Construction:
Tube: FEP
Reinforcement: Multiple plies of polyester tire cord with helix wire Cover: Blue EPDM (available in black, gray, yellow, green, white with 400ft. order)
Length: 100 ft
Couplings: Use only permanently attached couplings designed for "teflon-type" tube hoses
Temperature Range: -30° to +300°F dependent on chemical conveyed. Consult chemical resistant chart. Not for steam service. Can be open end steam cleaned.
Non-stock orders - (other color hose covers: green, black, purple, yellow, white, gray) are available and requires a 400ft minimum order per I.D. Meets or exceeds the requirements of FDA & USDA under 21 CFR 177, 1550, 3-A sanitary standards 20-15.